Vibraciones Mecanicas - Bibliografía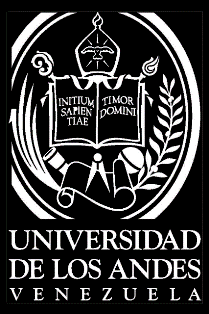 ---
BIBLIOGRAFIA


• W.T Thomson. Vibration Theory and Applications, prentice-Hall, 1965.
• Tse, Morse, Hinkle. Mechanical Vibrations. Allyn & Bacon, 1963.
• J.P. den Hartog. Mechanical vibrations, Mc Graw-hill, 1956.
• R. Mazet: Mecanique Vibratoire, Dunod.
• Chen, Vibrations; Theorical Methods; Addison Wesley.
• A.H. Nayfeh, perturbation methods. Wiley, 1973
• J.D. Cole, perturbation Methods in applied Mathematics, Blaisdell P. Co. 1968
• Y.A. Mitropolsky, Problems of the asymptotic theory of Nonstationary Vibrations, Davey and Co., Nueva York, 1969.
• A.A. Andronov, A.A. Vitt and S.E. Khaikin, theory of Oscillators. Addison-Wesley, 1966.
• N.N. Bogoliubov and Y.A. Mitropolsky, Asymptotic Methods in the theory of non-linear Vibrations, Gordon and Breach, Science Publichers, Nueva York, 1961.
• A.H. Nayfeh and D.T. Mook, Non linear Oscillations, Wiley- Interscience. Nueva York, 1979.
• Harris, Crede. Shock and Vibration Handbook, McGraw-Hill, 1961.
• I. Szabò. Einfuhrung in die Technische mechanic, Springer, 1963.
• E.J. Scott. Transform Calculus, Harper, 1955.
• F. Raven. Mathematics of Engineering Systems, McGraw-Hill, 1966.
• Yu Chen. Vibrations: Theoretical Methods, Addison Wesley, 1963.
• Hansen Chenea, Mechanics of Vibration, Wiley.
• L. Meirovitch, Analytical Methods in Vibrations, McMillan, 1967.
• R.V. Churchill, Series de Fourier y problemas de contorno, McGraw-Hill, 1964.
• C.A. Coulson, Ondas.
• Crandall, Dahl, An Introduction to the Mechanics of Solids, McGraw-Hill, 1959.
• Rao V. Dukkipati Vibrations Analysis.
• R. Roca Vila Juan Leon, Vibraciones Mecánicas, Limusa.


---
---
---

Facultad de Ingeniería - ULA